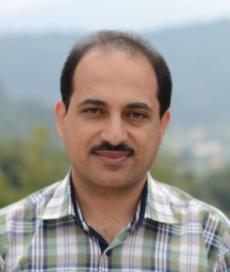 Hamid Zarrabi-Zadeh
Chairman
Department of Computer Engineering
Sharif University of Technology
Azadi Avenue
Tehran, Iran, 14588 89694
Office: 715 (CE Building)
Email:
zarrabi
Phone: +98 (21) 6616-6600
Fax: +98 (21) 6601-9246
---
Education
---
Research Interests
Massive Data Algorithms
Computational Geometry
Algorithmic Graph Theory
Approximation and Randomized Algorithms
Online and Streaming Algorithms
---
Positions
---
Profession
---
Awards & Honors
Bronze Medalist (as coach), ICPC World Finals, 2019.
West Asia Champion, ICPC World Finals, 2018, 2019.
Distinguished Professor, Sharif University of Technology, 2018.
Young Assistant Professor Award, National Elites Foundation, 2013.
NSERC Industrial Fellowship for postdoctoral research, 2009.
Cheriton Scholarship in Computer Science, University of Waterloo, 2007–2008.
International Graduate Students Award, University of Waterloo, 2003–2004.
Champion, US Open RoboCup (soccer simulation league), 2004, 2005.
Student Book Award for translating the book Graph Theory with Applications, 2000.
First place, National Olympiad in Informatics Programming Contest, 1993.
---
Recent Program Committees
---